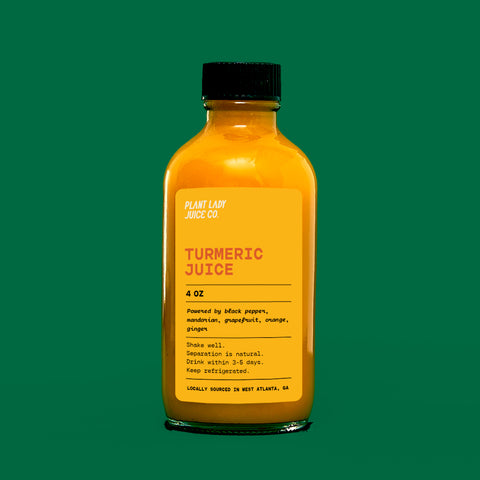 Plant Lady Juice Co.
Tumeric Juice
4oz
Vibe high and glow!
This anti-inflammatory elixir is a circulation miracle in a bottle with a daily dose of sunshine.

Health Benefits
Turmeric has been used for its medicinal properties since prehistoric times. Drink it to support circulation, decrease inflammation, boost your mood, aid digestion, and prompt cell repair.

Before drinking, shake the bottle and visualize it giving you just what your body, mind, and spirit need.
Ingredients
turmeric, black pepper, mandarin, grapefruit, orange, ginger
Turmeric juice
The product was fresh and tasted great