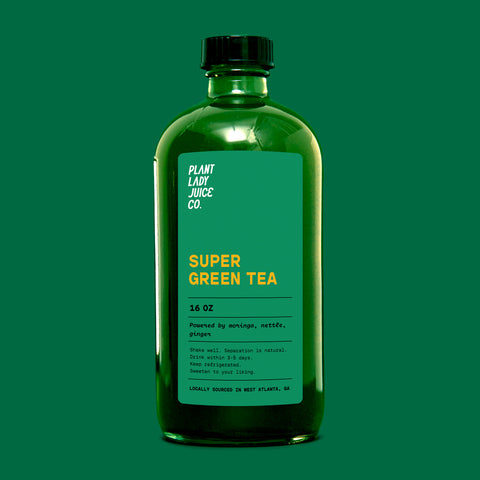 Plant Lady Juice Co.
Super Green Tea
16oz
Support system in a bottle!

Drink to get your daily dose of minerals. It'll also boost your immune system!

Health Benefits
Moringa and nettle combine to oxygenate your brain. You'll be clear-headed, energized with an elevated mood and immune system support.

Before drinking, shake the bottle and visualize it giving you just what your body, mind, and spirit need.
Ingredients
moringa, nettle, cinnamon, ginger