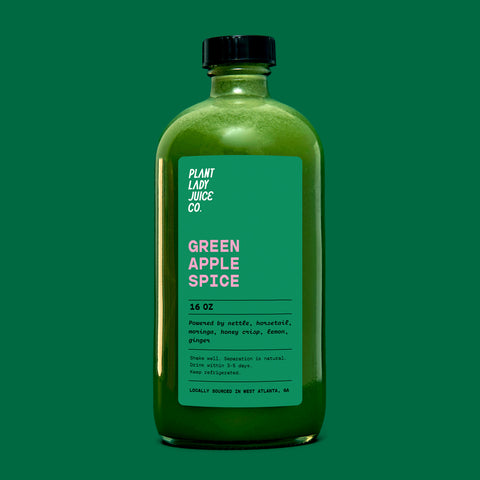 Plant Lady Juice Co.
Green Apple Spice
16oz
Sweet and spicy treats cells nicely!
This sweet green apple juice with a kick nourishes your cells.
Health Benefits
Antioxidants protect and nourish your cells. And every ingredient in this juice has them in abundance.

Before drinking, shake the bottle and visualize it giving you just what your body, mind, and spirit need.
Ingredients
nettle, horsetail, moringa, honey crisp, lemon, ginger
Green Sensation!
Absolutely enjoyed the combination of ingredients..and most importantly it's healthy for you...I need to stock pile it!! Thank you Plant Lady💕